Delias catocausta Jordan 1911
Subspecies and range of Delias catocausta :
. catocausta Jordan 1911 - Mount Goliath, Papua
(Synonym nigerrima Roepke 1955)
. eefi van Mastrigt 1990 - Tembagapura (South Carstenz), Papua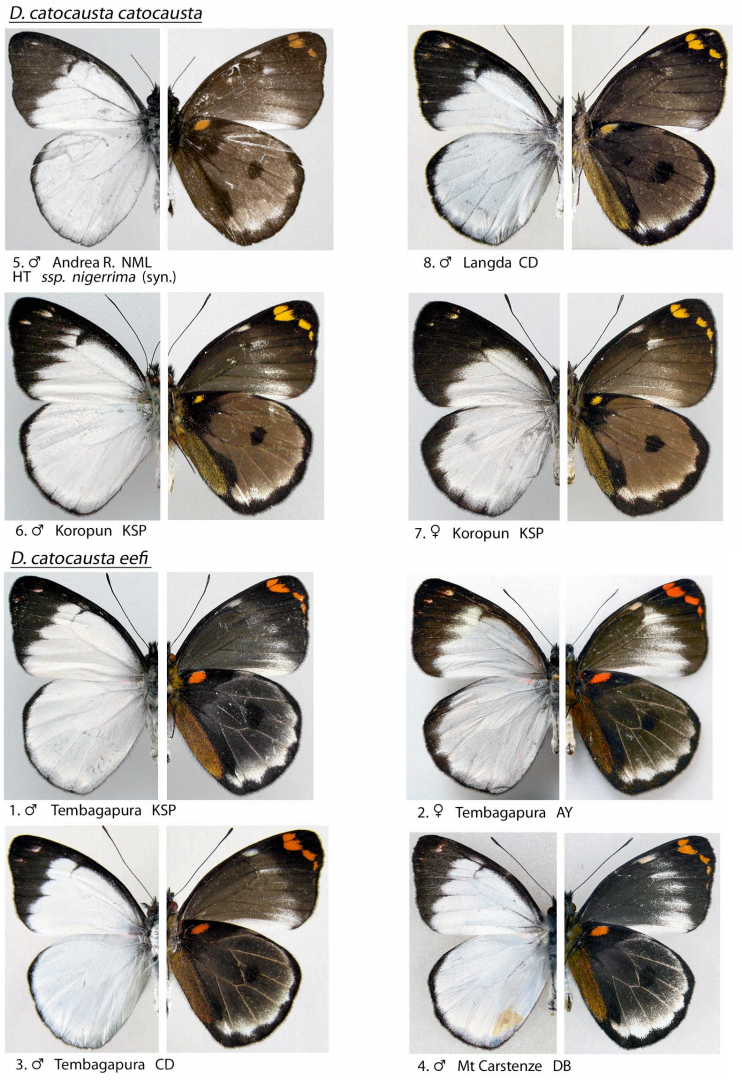 Notes on Delias catocausta :
Rare in collection, especially the nominate ssp.

Delias catocausta is described by Jordan, 1911, from Mount Goliath. Roepke (1955) described D. c.n igerrima from the Andraea River, 60Km West of Mt. Goliath, at the same time saying that it is " a weak subspecies". More recent specimens lead scientists to consider D. c. nigerrima to be only a synonym of D. c. catocausta.

In 1990, Mastrigt described D. c. eefi from Tembagapura, on the southern slopes of Carstensz Peak. Tuzon, in 1995, raised this to specific species level. However, until detailed genetic studies have been made, I will agree with Mastrigt, and retain it on a subspecific level but I also personnally think eefi is a full species (very different and isolated from the nominate).