Delias papuana van Mastrigt 2009
Subspecies and range of Delias papuana :
No subspecies
. papuana - Foja Mts, Papua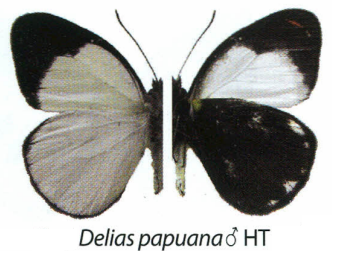 Notes on Delias papuana :
A closely related species to Delias hypomelas, but easily recognisable by different white spot patterns. It has been found by Henk van Mastrigt during the second CI-LIPI expedition to the Foja mountains.
Extremely rare in collection

Female : Unknown.
.