Delias caliban Grose-Smith 1897
Subspecies and range of Delias caliban :
. caliban Grose-Smith 1897 - Fergusson island
. satisbona Rothschild 1915 - Goodenough island
. sycorax Tennent 2017 - Normanby island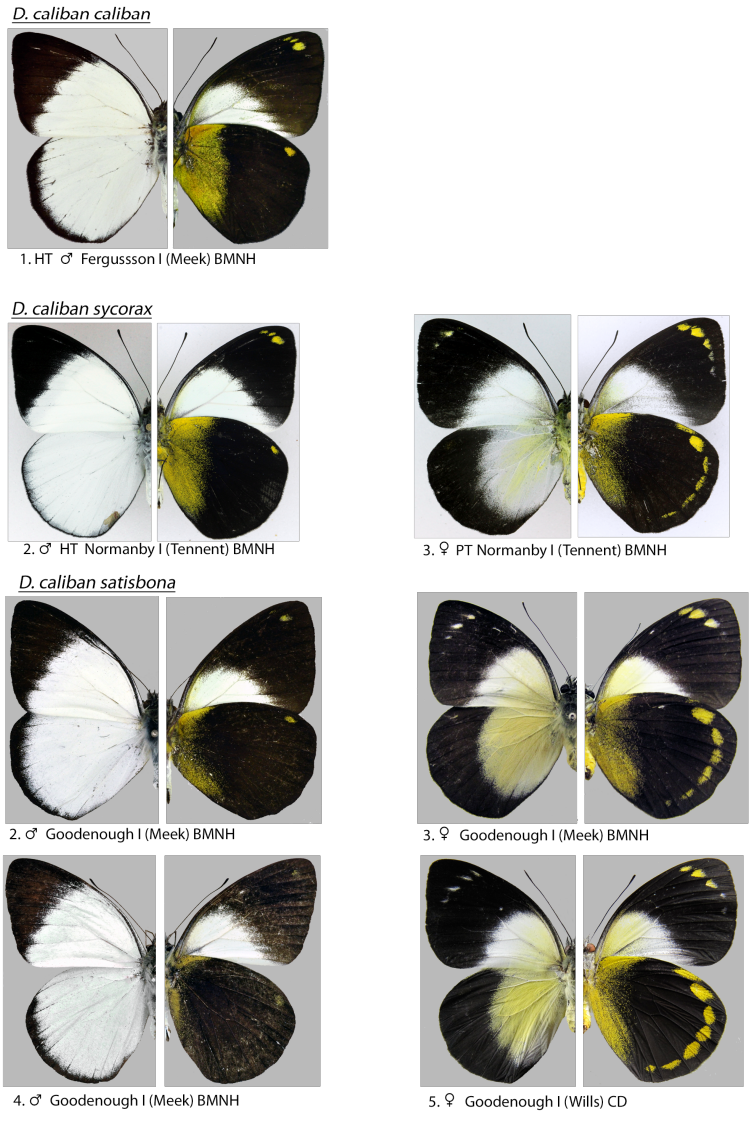 Notes on Delias caliban :
A very rare species in collection! A similar species to Delias ladas but larger.
Male: Upperside white. Fore wing with black distal area not quite reaching the cell, and shaped as in D. ladas ladas. Hind wing with black marginal border at least twice as wide as ladas.
Underside of fore wing with black-brown distal area extended into the cell, along the costal margin to the base, and almost to the base of cellule 3. Two small yellow subapical spots in 6 and 7. Hind wing brownish-black. Basal third to middle cell dusted with greenish-yellow, more strongly on the costa. A small yellow submarginal spot in 6.
Female: Description unavailable.
John Tennent has discovered a new subspecies in 2017 on the rarely explored Normanby island !
Group chrysomelaena species :